The NHL is a small league compared to other professional sports, which means there are fewer games and opportunities for fans to see their favorite teams play. Additionally, the cost of running an NHL team is high, thanks in part to the high price of player salaries. Finally, most hockey arenas are located in larger metropolitan areas where real estate prices are higher than in other parts of the country.
You know that seeing your favorite team can be pretty expensive if you're a sports fan. But have you ever stopped to ask yourself why? Why do hockey tickets cost so much more than basketball or football tickets? So if you're curious about why NHL tickets are so pricey, keep reading! In this blog post, we'll look at some factors that contribute to the high price of hockey tickets.
Hockey in the USA Features Some of the Best Players on the Planet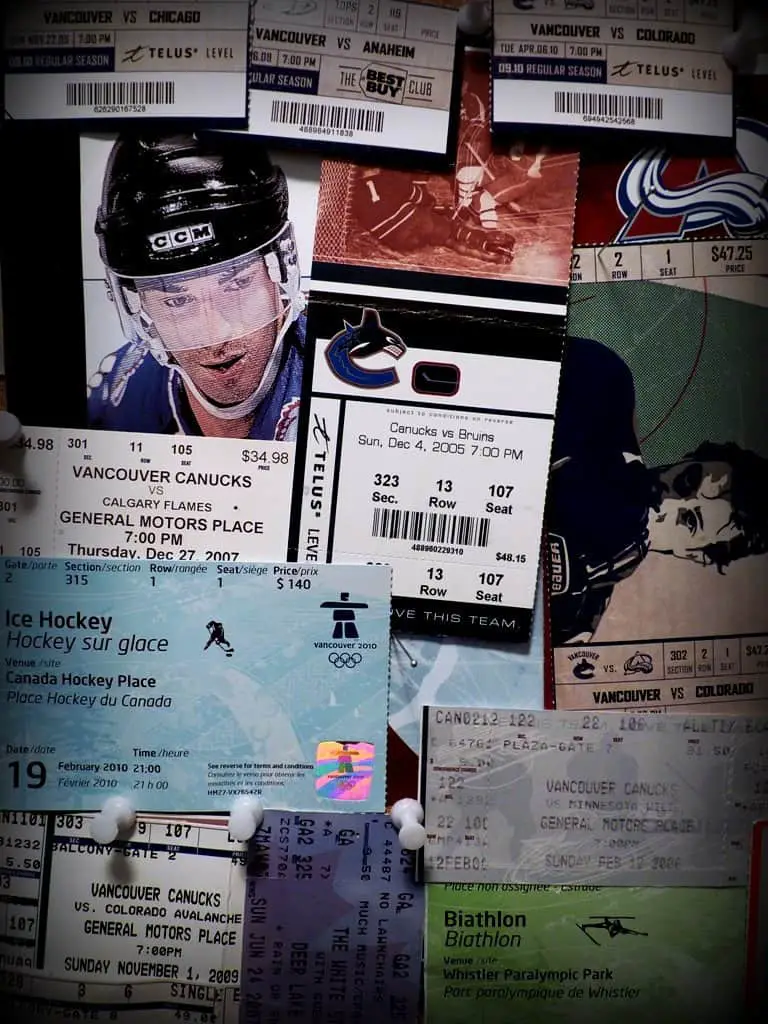 One reason the price of a ticket is so high is that the NHL needs to pay the players' salaries. The NHL can attract some of the best talents in the world because they're able to pay them higher than most other international leagues. 
The NHL, on average, pays more than the Kontinental League, the Swedish Hockey League, and Liiga. Fans are primarily responsible for covering the cost of these salaries; the teams need to bring in revenue to pay them top prices.
It's Expensive to Run State of the Art Stadiums
The stadiums that NHL teams use require high amounts of funding to keep open. These massive complexes need capital to stay operational from energy costs, real estate, and building maintenance. 
Buildings go through average wear and tear, but hockey stadiums require specific attention to ice maintenance. This can prove highly different in climates not conducive to ice rinks. Keep this in mind when looking at the cost of a ticket.
The NHL is a Gate Driven Industry
This means the NHL relies on the daily procedure of game day to pay its wages and operational costs. Compared to other sources of income for the league, nothing beats the revenue made from ticket sales. 
Cost of Tickets Depends on the Team
Some teams have a long and storied history in their cities, while others don't perform as well competing against other hometown teams. A ticket could be more expensive because there is less competition in town for attention or the team is well-loved in the city.
Think of this as supply and demand; if more people in a city want to go to the game, the tickets will cost more. If the fans overlook the team in favor of a football or basketball team, the hockey tickets may be cheaper.
Less Home Games Lead to Higher Ticket Prices
The NHL season consists of 82 games, 41 of which are played at home. This means there are only 41 chances a year for fans to see their favorite team play. Ticket prices can get competitive and expensive when there's less to go around.
Hockey Tickets are Based on Dynamic Pricing
Dynamic pricing means that ticket prices fluctuate depending on current events and real-world value. If the cost of operations (energy, staff, food, etc.) goes up, so do the ticket prices. In a way, ticket prices match the economy; when supplies are expensive, so are hockey tickets.
Resale Value will Effect Ticket Pricing.
Hockey teams will look at resale markets for their cities' ticket prices and re-evaluate their pricing accordingly. If sellers are receiving more than three times the markup for a standard ticket price, the league will raise the costs of their tickets. 
Demand for Tickets Depends on Class of Customers
Generally speaking, more affluent members of society (upper and middle class) are interested in hockey compared to other sports. These customers are willing to spend more money on tickets, thus increasing the value and cost the league can charge. 
If customers were not willing to spend the average price for a ticket, the league would have no choice but to lower costs. Filling the seats for less revenue will always outweigh not selling tickets at all. 
Ticket Prices can Change Depending On the Team
Even in a market with high ticket prices, ticket prices will reflect if the opponent in town isn't a desirable team to watch. Prices depend on the quality of the product; if teams are performing poorly, you can bet the ticket prices will reflect that. 
You can expect to pay higher ticket prices for teams in markets with successful franchises. Everyone loves to see a winner! The more championships and success a team has, the more desirable they will see.
Cheap Food will Raise Ticket Prices
When it comes to particular sports food and beverages, customers have means of comparison. The average customer knows that a hot dog isn't worth $8.00, so they may refuse to buy overpriced food.
To make up for revenue, hockey leagues will raise the price of tickets and offer cheaper food and drink; comparing the cost of your ticket is difficult when that's the only team in town.