Referees in the NHL earn anything from $1,000 to $4,000 every game they officiate. Referees can work up to three or four games each week, bringing their yearly remuneration to between $115,000 and $350,000. On the other hand, a referee who is chosen to officiate a Stanley Cup playoff game has the possibility to earn an additional $18,000 every round.
Continue reading to learn more about how much NHL referees make, how to become an NHL referee, how much other levels of hockey pay for referees, and more.
What Are NHL Referees?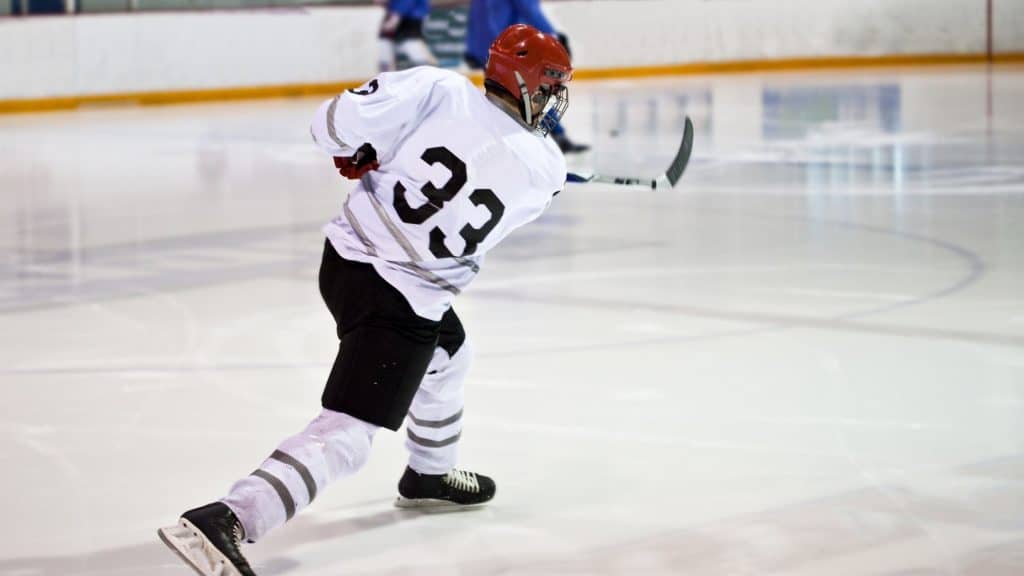 A referee is recognizable by their red or orange armbands and is in charge of overall game control. On the other hand, the linesmen can report several infractions to the referee, including too many men on the ice and severe penalties, which the referee can then consider. Both types of these NHL officials are compensated similarly.
How Much Do NHL Refs Make?
Referees in the NHL, who call penalties and act as the game's judge, may earn up to six figures each season. However, as of 2014, referees have a maximum salary cap of $300,000 per regular season, according to the NHL Officials Association agreement.
Referees who are newly employed are paid approximately $165,000 per season, with an ability to earn an extra $18,000 per round when working the Stanley Cup playoffs. The pay of NHL referees may appear to be high, but that's because they're considered the best of the best.
Why Do Playoff Games Pay Considerably More?
Salaries in the playoffs are paid on a game-to-game basis. Instead of being included in their yearly cap, playoff game officials are selected based on the number of games and experience a referee has overseen. If chosen to officiate a Stanley Cup Playoff game, the referees will receive roughly $18,000 per match for their services.
Can Anyone Be an NHL Referee?
If you want to become an NHL referee, you must be an extremely competent skater. Referees in the National Hockey League are usually excellent skaters who can keep up with the best professional players on the rink.
Backward skating is an excellent way to practice performing quick, unexpected turns. To improve your mobility, learn to stop fast and practice weaving in and out of cones. Skating endurance is also a crucial talent to have, so work on skating for lengthy periods of time while you practice. 
What Do NHL Referees Need to Know?
In addition to understanding how to skate like a pro, NHL officials must continually study and remain up to date with the laws and regulations of all levels of ice hockey.
Spend a week or two learning the game's rules and regulations, watching hockey games, and reading the rule book before applying to be a referee. Refreshing your understanding of the regulations on a daily basis will guarantee that you know everything there is to know about the rules before your first match.
Watching hockey on TV or in person is a terrific opportunity to brush up on the rules and observe how other referees put themselves together.
How Do You Become an NHL Referee?
1. Registering With an Official Ice Hockey Governing Body
To operate as an NHL referee, one must first gain experience by officiating all levels of hockey. Register with your local officiating governing body to begin this procedure.
 In the United States, you may become a referee by joining USA Hockey and creating an account. In some countries, like Canada, you may register as a referee online by going to the Hockey Canada website. These websites will provide you with step-by-step advice on advancing your refereeing career.
You must be at least 18 years old to register as a referee online. If you are under 18, you must have an adult complete your registration. Every year, on August 1st, USA Hockey registration opens.
2. Paying the Necessary Registration Fees
In order to successfully register with an official governing body and start your referee career, the registration cost must first be paid. Beginner hockey referees must pay a registration fee to their officiating regulatory organization, which varies according to the nation they register with. This cost must be paid before you can sit for the written test or attend a seminar.
3. Taking The Registered Online Exam Based on the Rules and Regulations of Ice Hockey
You will be given access to an open book test with 50 questions twenty-four hours after registering with your official governing organization. This exam may be completed at your own pace, and your progress will be tracked once each question is answered. To become a hockey referee, you must score 35 out of 50 on a 50-question test. 
4. Becoming a Level Four NHL Referee
To become an official NHL referee, one must work their way through some experience once registered with their official governing body. New referees start by officiating level one hockey games for children 12 and under.
After a year of officiating level one games, referees can upgrade their license to level two. The same timeline applies when upgrading from level two to three. Referees can upgrade to level four after their third year of registered officiating.
Level four referees are the highest level of hockey officials, with the ability to officiate any national-level tournament and all high-level hockey games, including the ability to be employed by the NHL.
How Much Do Other Levels of Hockey Refereeing Pay?
How Much Do Level One Hockey Referees Make?
Referees at the youngest levels may expect to be paid around $30 for a one-hour game. On a game, this generally consists of two officials. Several of them will usually be assigned to you in a row, a few times every week.
When you get to Peewee, you can expect to be paid between $30 and $40 for an hour-long game. In Peewee, 2-man setups are still often employed.
How Much Do Level Two Hockey Referees Make?
Referees who officiate youth and recreational hockey leagues are generally paid anything from $40 to $75 for each game, which typically lasts 75 minutes on the rink. However, amateur hockey games usually only have one referee and one linesman, often making the job more challenging.
How Much Do Level Three Hockey Referees Make?
Level three includes a variety of skill and ability levels in hockey, including high school, junior college, and minor leagues. The salary ranges for these jobs can vary. For example, junior hockey referees and linesmen can earn anywhere from $60 to $130 each game.
Referees can earn up to $400 per game at the college and minor league levels, with linesmen earning around half of that.
Is Being an NHL Referee as Good as it Sounds?
Ice skating is a sport that requires more accuracy than any other, making it even more difficult for NHL officials. Since the days are so long, officials must maintain their balance on the ice, be accurate, listen to the fans, and frequently intervene in fights between enraged players, which can quickly become exhausting.
There are less than 80 referees, linesmen, and part-time officials in the NHL as a whole. The number of full-time referees is as low as 33. Only six of the 33 referees are considered elders, having more than 25 years of experience.