Many hockey fans wonder how often NHL players get new skates and what they do with the old ones; if you are one of them, you have come to the right place!
On average, the NHL players get new skates every ten matches, and they keep the old ones for practice. But you should also know that some players keep their skate for six months or as long as they can as they don't like the feel of the new skate.
Victor Hedman said that he gets a new skate every ten matches and around 100 sticks in a season.

Victor Hedman
How Long Does a Pair of Hockey Skates Last?
To get a clear answer on how long a skate can last, we have to consider how many times you use your skate and which brand you use.
But let's take a Vapour Hockey Skate as an example; from my personal experience, when I use the skate 4 -5 times a week, the skate last for a season, but if you are using it once or twice a week, it can last for 5+ years before you need to change it.
But keep in mind in order to keep the skate last for a long time, you should maintain it properly and sharpen it frequently, as we mentioned here on how often you should sharpen your skate.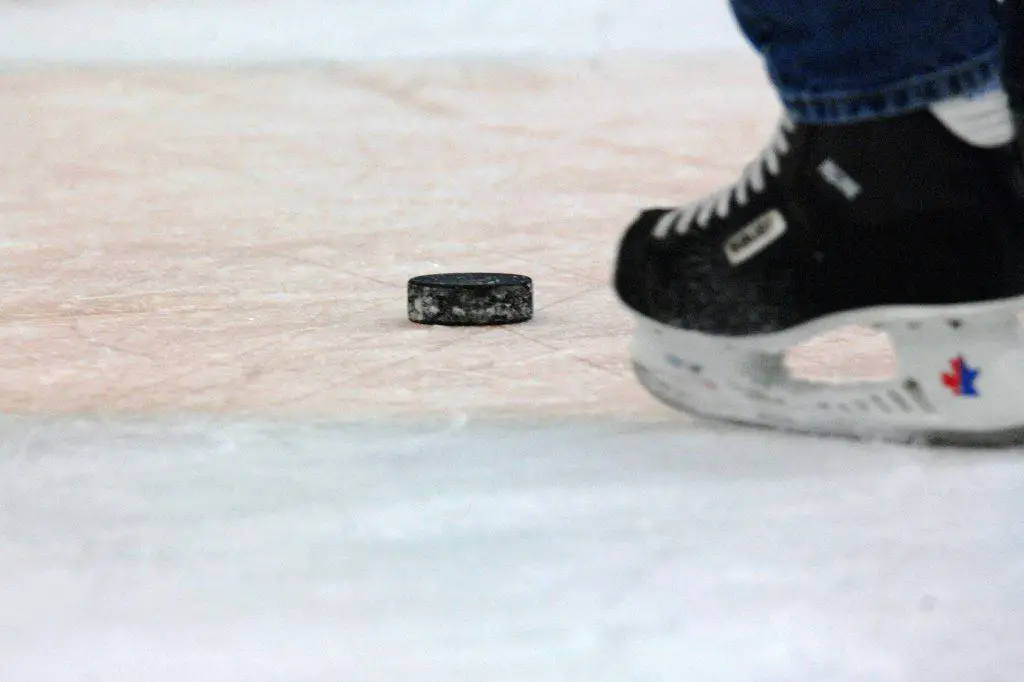 Do Nhl Players Pay for Their Own Skates?
NHL players don't pay for their own skates or sticks; their team will pay for it. Sometimes The player sponsor will pay for it, but in most cases, the play team will pay for everything.
Even if the player sponsor pay for him to wear or use the sponsor brand of equipment the player team still pay for it.
The NHL player usually changes their equipment once it starts to worn out because it will be a total miss if they kept it until it is broken in the match or while training which may cause serious injury to the player or his teammate.
Do Nhl Players Take Their Skates Off Between Periods?
Most NHL Hockey players will take their skates off between the periods along with shoulder pads and jerseys to allow them to feel comfortable. They usually wear everything back 3 minutes before the next period.
Some player like Ryan O'Reilly never removes his skate, he always keeps wearing them until the match is over which usually take from 2.5 hours to 3 hours.
Other players like Patrick Marleau usually take his full dress off and take an ice shower between the periods, which usually takes 7 to 10 min. He said that he usually does it in the second intermission in every game he played for the last eight years of his career.
What Is the Most Popular Skate Nhl Player Uses?
Bauer Vapor 2X Pro Ice Hockey Skates: which is used by 35% of NHL players like Jake Guentzel and Mark Schiele.
| Player Name | Team |
| --- | --- |
| Jake Guentzel | Pittsburgh Penguins |
| Jonathan Toews | Chicago Blackhawks |
| Mark Scheifele | Winnipeg Jets |
| Mikko Rantanen | Colorado Avalanche |
| Patrick Kane | Chicago Blackhawks |
| Sebastian Aho | Carolina Hurricanes |
The player who used Bauer Vapor 2X Pro Ice Hockey Skates
Bauer Supreme ULTRASONIC Ice Hockey Skates: which is used by 15% of NHL players Like Aleksander Barkove, who plays for the Florida Panthers team and Mark Stone, who plays for the Vegas Golden Knights Team.
CCM Ribcorn 80k Ice Hockey Skate: used around 9% by NHL Players like Leon Drisitl, who plays for Edmonton Oilers.
TRUE Pro Custome Ice Hockey Skate: Used around 7% by NHL Players Like Ryan O'Reilly and David Perron from ST.Louis Blues Team.
On average, the most used ice hockey skate is the Bauer Vapor 2X Pro Ice Hockey Skates because it's designed for pro players who usually spent most of their time on ice. It's ideal for the player who plays 5+ times a week and looking for a skate that will last longer and offers a pair of the lightweight and flexible skates.